Arriving back in the US
The flights are booked and the RV is ready, so we're ready to rock once again! I will be arriving on the 22nd Sept and will spend a couple of days flushing the cold water system with sanitizing solution, stocking up with beer (and some food) and generally have a spring clean (even though it's not spring) and then I'll make the journey to Albuquerque for the balloon festival.
Julia will meet me there a week later so that we can head up to Vegas together for the "Entegra October fest ". Somewhere along the way we need to arrange for our Mini to be returned to one of the ports for shipping back to France, as this is only allowed to be in the USA for 12 months which is up in October.
When I came across last month for the RV test drive I purchased a new tow vehicle (see photo below) I hope Julia will like it ?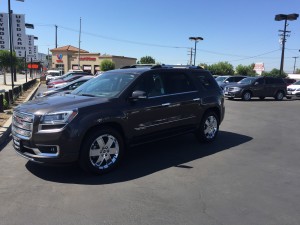 I just need to fit the Blue Ox base plate and the "SMI Air Force One" second car kit and we're good to go (hence why I am coming over a week before Julia).
We will of course be making plenty of videos of our trip so keep watching…..
Glenn