Bulky and heavy footstool very difficult to move
Now as great as this may look, and it's great to put your feet up when sitting on the (uncomfortable) sofa, this footstool is just too heavy and very difficult to move (which you have to do each time you bring in the slides) The footstool is cleverly designed for a bit of extra storage, which makes it even heavier!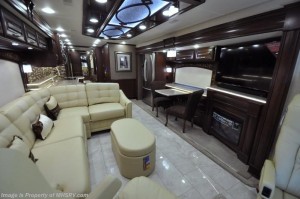 The Entegra ottoman is too big and difficult to move
If Entegra insist on making something so big with rounded edges why don't they install some grip slots or handles on the sides? Also some of the screws from the underneath of the top area poke through if you sit on it ! Very badly thought out and not very well made.